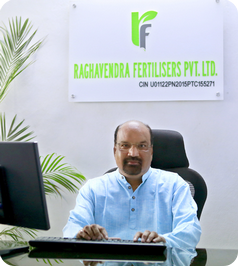 Namaskar,
With the aim of doing something innovative in Agriculture field, we started working a decade ago and after detailed and rigorous research; we focused on "How to overcome the Phosphate Fixation Problem in the soil". Today, "Restoring Soil Nature" is RFPL's mission statement.
Over the last couple of years we have developed various organic products like "VRUNDAVAN PHOS", "VRUNDAVAN KROM", as well as "VRUNDAVAN NPK BOOSTER", by using our own cultures and other additives to ensure the growth of the bacteria even in a dormant condition. Our journey set in motion by conducting extensive field trials of these products on short duration crops and the result is quite encouraging. As per recent field reports, our product is getting widely accepted by farmers even for other crops, than Sugarcane such as Soyabean, Wheat, Onion etc. Presently, we are focusing on creating awareness about improving the soil health amongst farmers through various programs like Input management and SSCP.
To begin with, we focused on development of Phosphocompost, an Organic Phosphate Fertilizer and then identified Sugar Mills at the base of our activity and started various Joint Ventures in the state of Maharashtra and Gujrat for Production of Phosphocompost. Slowly, we succeeded in developing Phosphocompost to F.C.O. approved Phosphate Rich Organic Manure (P.R.O.M.) and while doing that, we innovated our own "R-Unique" technology initially for de-composting available Press Mud in just 21 days and then we introduced an "RF-Unique" procedure for Consumption of substantial amount of the Spent Wash in the composting of Press Mud.
Over a span of last 3 years, we have confirmed that by using scientifically worked out combination of various Organic fertilizers, we can minimize today's exorbitant usage of chemical fertilizers substantially. So, I, very responsibly state here that all its proven organic products will surely prove out to be the better, economical and effective alternative to D.A.P. and M.O.P in days to go.
Lets therefore join hands in Confidence for Sustainable and Eco-Friendly Agricultural Revolution in our Country and support Government's MAKE IN INDIA mission!
Narendra Panditrao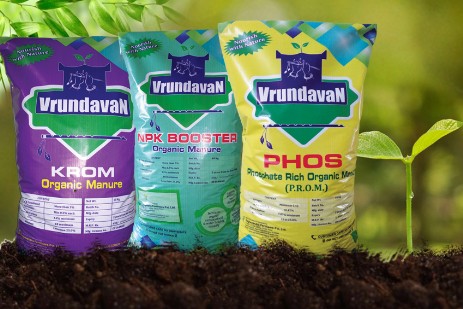 We are closely associated with
Shree Ganesh Khand Udyog Sah. Mandali Ltd., Vatariya, Dist.: Bhaurch

Gujarat Natural Sugars & Allied Industries Ltd, Latur


Shree Bhogavati Sah. Sakhar Karkhana Ltd., Shahunagar, Parite, Kolhapur




Padmashri Doctor Vitthalrao Vikhe Patil S.S.K. Ltd., Pravaranagar, Ahmadnagar




Shree Dnyaneshwar S.S.K. Ltd., Newasa, Ahmadnagar




Shree Maroli Vibhag Khand Udyog Sahakari Mandali Ltd., Maroli, Gujrat.




Rallis India Ltd, (Division of TATA), Mumbai
(For Production of Geo Green)
(A division of Kastakar.in) Nashik, (M.S.)
Sujalam Crop Care, Market Yard, Pune




Green Agro Services, Bharuch, Gujrat




RFP Crop Care and Trading Pvt. Ltd, Kolhapr



Distributor and Dealer Network in Maharashtra
Kolhapur, Sangli and Satara
More than 200 dealers along with 5 Distributors
Vidarbha Region
Strong network of Direct Marketing
Solapur, Osmanabad and Latur
3 Distributors and Dealers network working under them
Khandesh Region
Our Marketing Partner KIBBUTZZ Tradelink, Nashik